Welcome!
We are a collective of young artists dedicated to making movies and producing media content. Since 1999, Lil Filmmakers' goal is to be a place to provide every resource necessary to create professional grade films. Today, we are a hub for the ambitious and socially aware who express their vision through film and media arts. Here at Lil Filmmakers Inc., we are advocates for the creative, the nerdy, and the awesomely weird.
Our Impact on Young Artists
85% of our career track artists continue their education after high school while 15% find jobs in the media and arts industry.                                      
We have provided over 2,500 young people across Philadelphia access to media technology, workshops and professional artists mentors.
Lil Filmmakers are award winners, community leaders, entrepreneurs and peer mentors.
News & Events: December 2018
Celebrate The Holidays With Us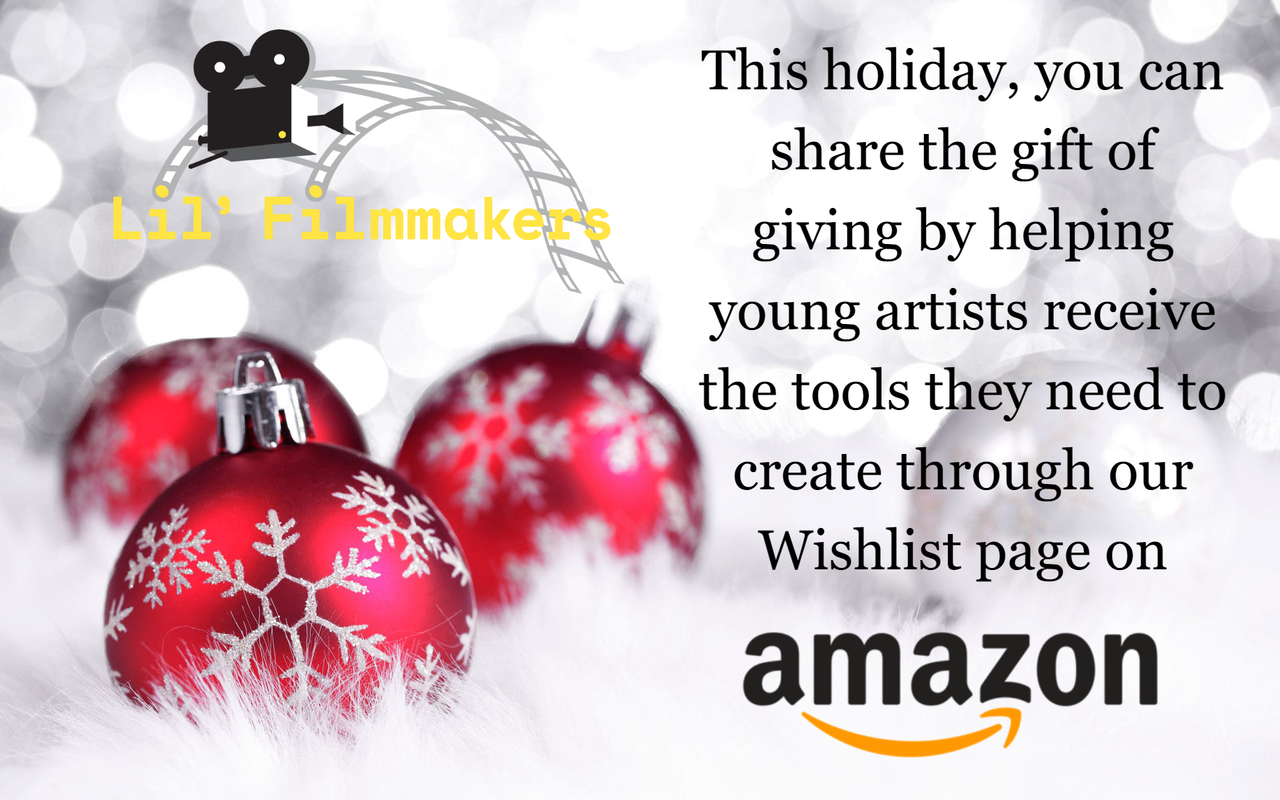 Friday, December 14: Monthly Film Series
We welcome our young artists to join us for our monthly film series screening of Colm McCarthy's The Girl With All The Gifts written by Mike Carey on Friday, December 14th at 5:00PM!
Synopsis: A militarized base housing children is home to one particular girl who may hold the key to stopping a deadly outbreak.
Saturday, December 22: Lil Filmmakers Holiday Party
Media and Arts Career Development
Lil Filmmakers is excited to announce our new service for young artists looking to make their art, a full-time endeavor. We will help build a strategic plan that will get young artists on the right path to merging their artistic talent with marketing and finanacial management. Details coming soon!
"Creativity takes courage."
-Henri Matisse
Latest Projects
       MyReproMyVoice!
Spring 2018
We produced a video for the young ladies from Girls Justice League that examines how the lack of reproductive health education in schools is putting young people at risk, especially young women.
Erudition
Set to be released in 2019.
A nation devastated by war elects a charismatic but emotionally disturbed president to rebuild the country. But when their new leader bans books and dismantles the country's educational system, its citizens quickly learn that without intellectual freedom they  have no freedom at all.